Individual
Olga Macrinici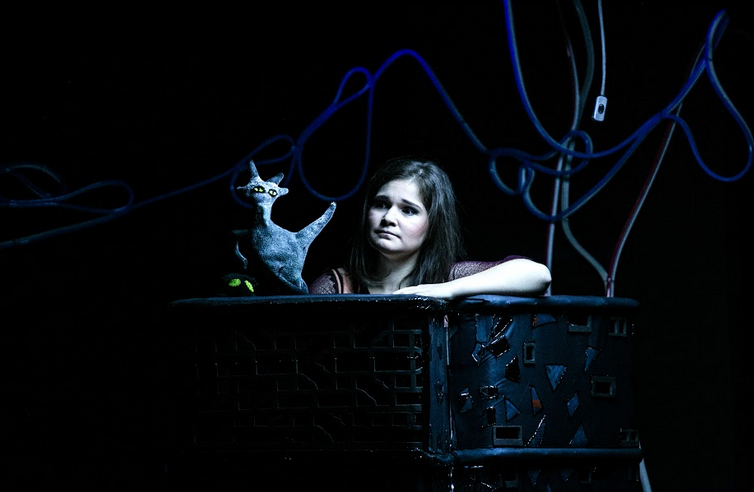 Olga Macrinici was born in 1987, in Chisinau, Republic of Moldova. She holds a BA in Theatre Directing from the "Babes-Bolyai" University, Cluj-Napoca and a MA in Playwriting from the University of Arts, Targu-Mures.
In her work, Olga tackles issues related to the difficulties faced by the young in today's world (in "Oxygen" by Ivan Vyrypaev, "Ariel" Theatre for Children and Youth, Targu-Mures, 2011), interculturality and ethnic minorities (in "MOLDOVASHOP. We have everything!", "Verbarium" International Theatre Festival, Chisinau, 2013), animal rights and welfare, climate and environmental justice (in "DOCUANIMAL – A Play about the Human-Animal Bond", "Fresh Start" residency programme at REACTOR, Cluj-Napoca, 2016), intergenerational dialogue, diversity and alterity, intersectionality (in "Mameloschn – Mother Tongue" by Sasha Marianna Salzmann, the National Theatre of Targu-Mures, 2016), gender and sexual orientation equity, sexual and reproductive health rights, heteronormativity and toxic masculinity (in Protected / Unprotected, at ANIMACT, Targu-Mures, 2018). (Have a look)
From 2012 to 2017, Olga worked as a Youth Programmes Coordinator at the National Theatre of Targu-Mures and as an assistant coordinator of the "Fabulamundi. Playwriting Europe" project for the Romanian activities in the first two editions. During this period, Olga gained expertise in grant writing, project implementation, reporting and budget managing. In 2017, Olga funded ANIMACT – a cultural NGO which aims in discovering and developing new voices, producing socially engaged projects and creating a context for new writing. Olga has recently relocated in the United Kingdom and is looking forward in pursuing a Ph.D. in Eastern European studies. Her research is focusing on the post-soviet dramaturgy of the new millennium and the link between the lack of new writing and the authoritarian regimes of the former USSR republics.