Blog
Reshaping Copenhagen
How we reshaped Copenhagen, and how Copenhagen (re) shaped our discussion on transnational/postnational artistic practices.
Beside first impressions of Copenhagen, Gjorgje Jovanovik outlined in his storyboard the process of discussions within the group. "Mobility of knowledge, decentralisation, responsibility, fair practice, funding, haring common values, safe working conditions, hospitality are just few of the important notions that we started to talk about. These lead us into a direction of creating several diagrams in which we have tried to record the problems, struggles and urgencies that we are facing in daily basis." — Gjorgje points out. Read the whole story here.
Pau Cata's video points out some notions that were discussed in the first Reshape workshop in Copenhagen, such as travelling, mobility, human rights, micro actions, rituals, colonisation, others...
Petr's mind map "Analogy on Privilege" also points out prevailing questions in the workshop discussions.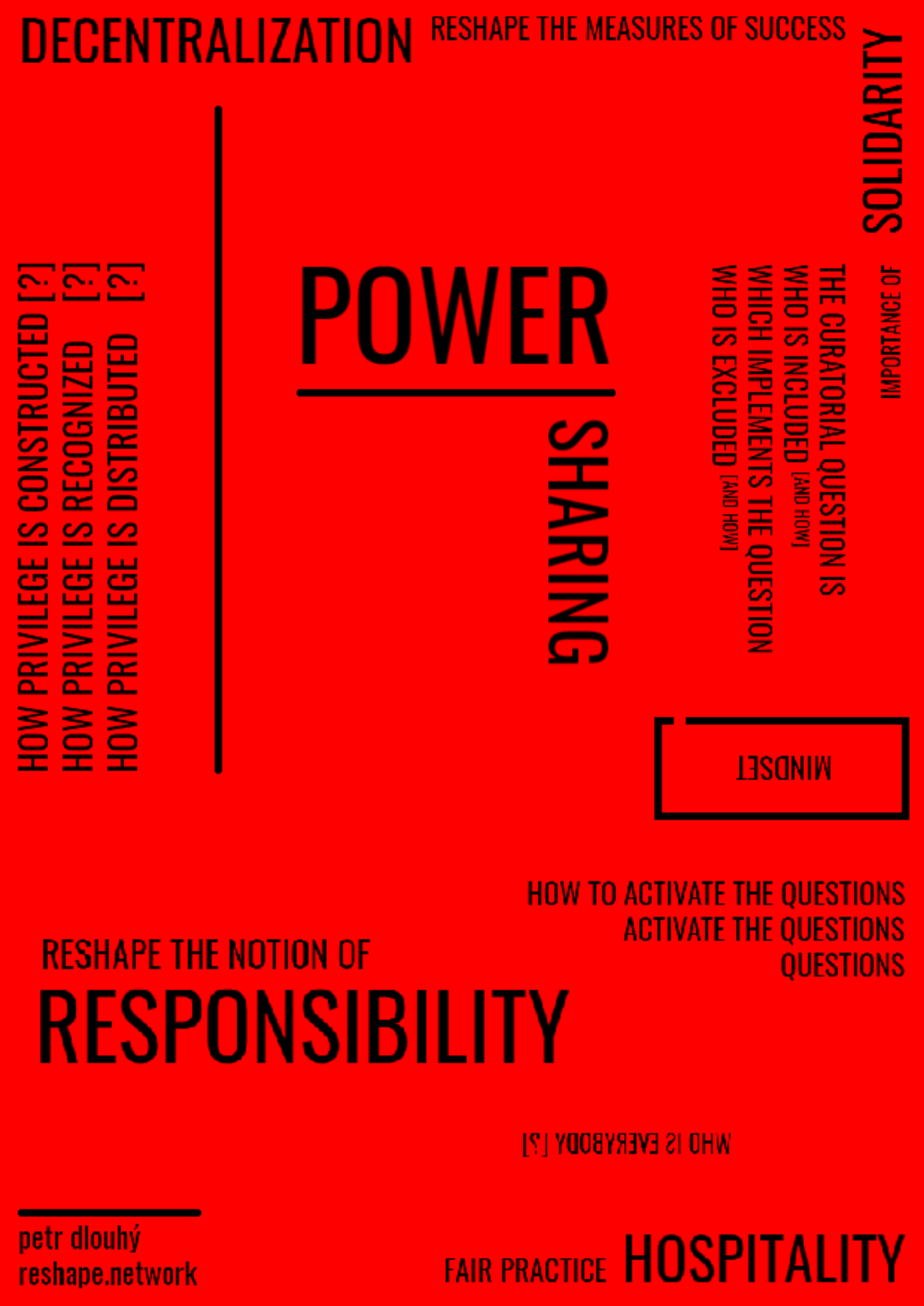 Martinka Bobrikova composed a soundscape of the key points in Copenhagen's discussions. Listen to it here.
Happy with what you've read? Send us more stuff like this!